The Course in Ocean Governance for Africa is an annual course run in Cape Town in association with our course partners, SANBI and SAIMI.
The next course will run from the 2nd – 27th September 2019. Applications are open. The application form can be downloaded below. Applications must be submitted by the 7th May.
Application Form 2019              Course Brochure
To find out more about our previous courses, please click on the links below for more information.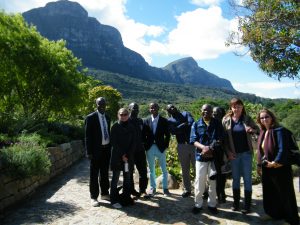 To find out more about previous courses, including the schedules and course reports and 2016 participant discussions sessions, please click on the links below:
Click here to read what one of the 2016 course participants, Nicole du Plessis, had to say about the course.
GOAL OF THE COURSE:
The course is designed to meet the need within Africa for awareness and training in ocean governance. It works towards building a sustainable core of experts on ocean governance on the continent. The course focuses on Africa and emphasises the benefits of harmonising ocean policies to promote a shared, integrated and common approach to ocean management. The five module course covers the opportunities and threats associated with oceans and coasts, the governance framework, tools and applications as well as how to create a supportive framework for effective governance.
OBJECTIVES:
Build a core of well-informed decision-makers in Africa;
Deepen the understanding of the importance of the regional seas and their resources in the context of regional politics and sustainable development;
Provide insight into the regulatory frameworks for coastal and ocean governance, promote harmonization of policies;
Build capacity to maximize the benefits afforded by implementing the United Nations Convention on the Law of the Sea and other conventions;
To promote the role of science and technology in supporting the development and implementation of ocean governance systems;
To highlight emerging socio-economic and environmental issues and the need for ocean governance to adapt to changing scenarios;
To present regional problems and explore potential solutions;
To provide a forum for exchange of views between managers and researchers,
Promote a better understanding of the science management interface in coastal and ocean management;
To catalyse the establishment of an IOI network in the region comprising of past and future participants.
 TARGET AUDIENCE:
The course is intended for mid-career professionals, educators, researchers and civil society members that have coastal and marine related responsibilities, functions or interests, preferably from countries within the African region.
BASIC COURSE OUTLINE
MODULE 1: OCEANS AND COASTS –OPPORTUNITIES AND THREATS
MODULE 2: THE GOVERNANCE FRAMEWORK
MODULE 3: GOVERNANCE TOOLS
MODULE 4: GOVERNANCE IN ACTION
MODULE 5: CREATING A SUPPORTIVE ENVIRONMENT FOR EFFECTIVE GOVERNANCE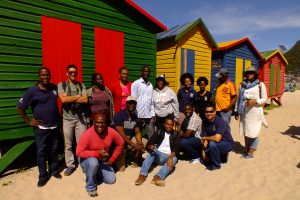 FIELD TRIP AND ASSIGNMENTS:
There will be a number of field trips during the course to demonstrate practical examples of some of the governance tools and mechanisms. In addition, participants will be expected to complete a number of assignments, one of which will be presented at a Round-Table on the final day of the course.