Online training, 19-29 June 2023.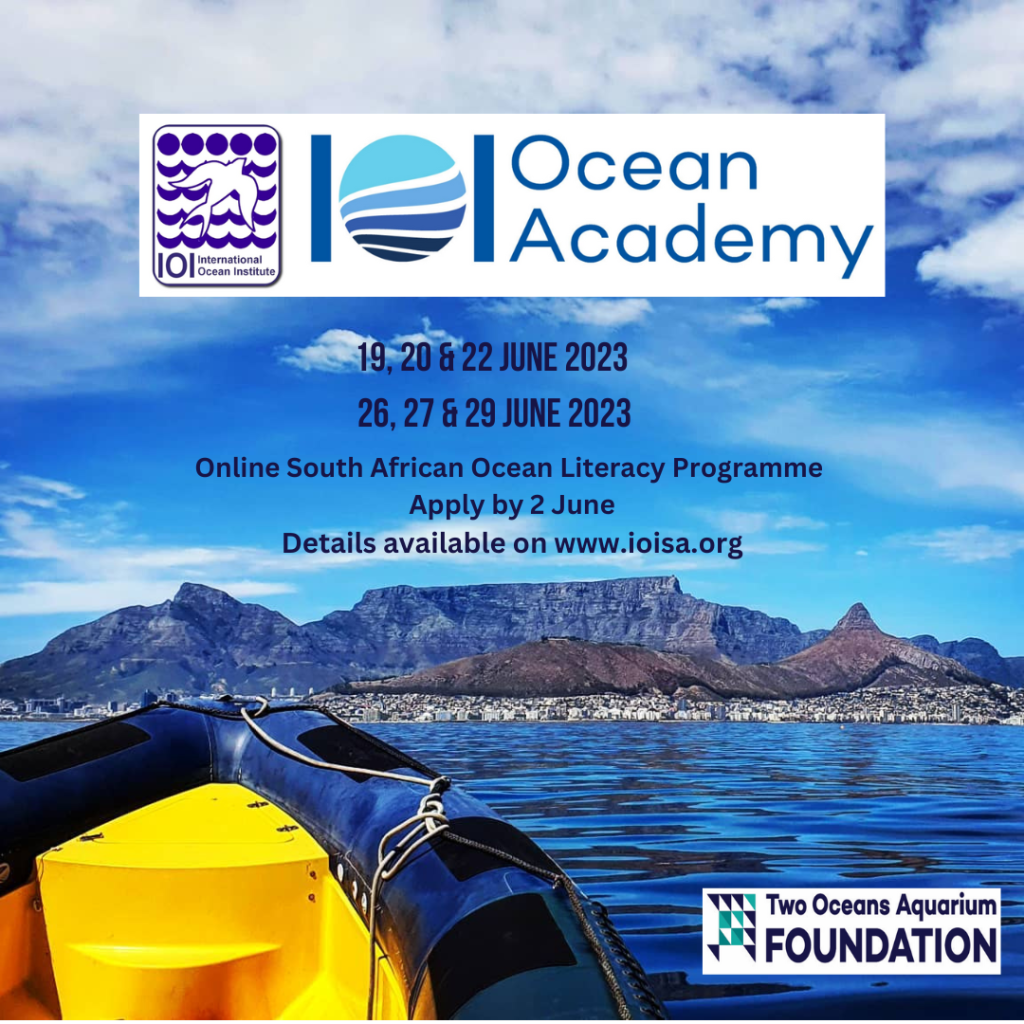 Course Fee: Free
Duration of the Course: Total hours 20
Language: English
Deadline of Application: 2 June 2023
Selection of Applicants: This course is designed primarily for South African participants, however it is also open to participants living and working within Africa with an interest in the ocean, ocean literacy, and ocean opportunities, including government, non-government organisations, business, labour etc.
The course will take place during in the afternoons (15h00- 18h30) and since it is interactive only applicants who can commit to attending all six sessions will be accepted. The class size will also be capped, and participants will be selected using a combination of criteria. Participants must be able to access Zoom.
LEARNING OUTCOMES
• Gain a basic understanding of the ocean: the goods and services it provides, the threats to the ocean, how to live in a more sustainable way with the Ocean;
• Learn about the importance of ocean governance, sustainable and equitable human use, the principle of the common heritage of humankind, respecting the needs of future generations, all in locally relevant context;
• Be empowered to become more active locally as stakeholders to positively influence their communities and beyond;
• To be able to identify priority issues, trends and future challenges in ocean issues, locally and globally
More Information: Kgovender@ioisa.org
Link to Application: https://forms.gle/i9cJWKazBrGMYiP37
Link to programme: https://drive.google.com/file/d/1BMhxUP6soqrwkOdcK1cijG9g9i-Ayq0g/view?usp=sharing