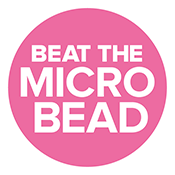 IOI-SA joined the Beat the Microbead Campaign in order to try create awareness around plastic microbeads in personal care products and their impact on the environment. 
Please sign the petition to ban microbeads in South Africa. 
 IOI-SA joined the Safeguard our Seabed Coalition to help call for a moratorium on seabed mining in South Africa. 
IOI-SA like to get out of the office occasionally to engage with the community and community initiatives that are underway. Below are a small selection of the community initiatives that IOI-SA have been involved in:
Volunteer judge at the Regional Eskom Science Expo
Single-use plastic awareness talks:

Cliffview Primary School (Johannesburg)
Camps Bay High School (Cape Town)
South City Primary School (Ramsgate, KZN)
Ramsgate Conservancy public talk (KZN)
Port Edward Primary School (Port Edward, KZN)

Marine Biology as a career:

Northcliff High School (Johannesburg)