IOI-SA has been the Cape Town support base for the Building International Partnership to Enhance Science-Based Ecosystem Approaches in Support of Regional Ocean Governance Meeting.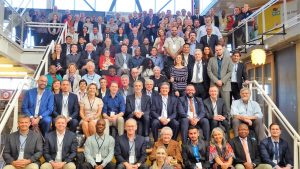 The meeting was organised by The GEF, UNDP, UNESCO IOC, UN Environment and FAO. The goal of the meeting was to enhance cross-sectoral, science based ecosystem approaches to regional ocean governance in the implementation of the 2030 Agenda for Sustainable Development. It took place in Cape Town on the 27th and 28th November, 2017 and was immediately followed by the 19th Large Marine Ecosystem Meeting from the 29th November until the 1st December.

The meeting report is available here: Report 2017. The agenda and all presentations are available on the IW:LEARN website.